About us

We are passionate about sustainable design

---
Our Vision

---
We are dedicated to providing exotic, unique, hand crafted homes of exquisite beauty at a fair price. We use ecologically sustainable hardwoods while combining superior Balinese craftsmanship with cutting edge western engineering to create strong, long lasting homes.
Meet Our Ohana

---
Bruce & Satya Douglas with son Adounay and family.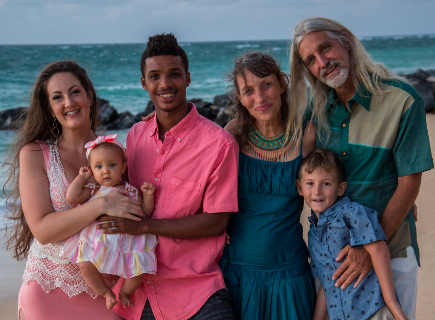 Bruce Douglas was born in California, the son of an inventor and a PhD biomedical engineer. From a young age, Bruce worked in his father's shop, wiring circuit boards and building gadgets. He studied electrical engineering at the University of Missouri and then went on to study pre-med. He carried on his father's lineage of desgning, building and creating medical electronics.
In 1996 he moved to Maui, Hawaii, where he opened a Balinese Import store called Mandala Creations which is still thriving today.
Satya Douglas was born and raised in Germany. She lived in India, for over two years studying various therapy modalities and meditation with spiritual teachers. She later explored painting, fashion design and travel, which led her to found her own dance and meditation schools, in Senegal and Italy, which she directed for over ten years, before settling in Maui, Hawai'i with her son, Adounay.
In 2002, Satya and Bruce met and married the following year. After noticing how much of the conventional building on Maui detracted from the island's beauty, they saw a solution in Balinese architecture and thus founded Mandala Eco Homes. They quickly realized that the only way to guarantee the quality of their homes was to found their own factory in Bali, which they did in 2004.
Bruce has produced the Maui Earth Day Festival for the past 20 years. As dedicated environmentalists, he, Satya and a close friend, cofounded and directed the SHAKA movement, which organized the first victorious environmental initiative on Maui that won the majority vote in the 2014 elections.
Bruce and Satya thank you for your interest in Mandala Eco Homes and look forward to building you the home of your dreams.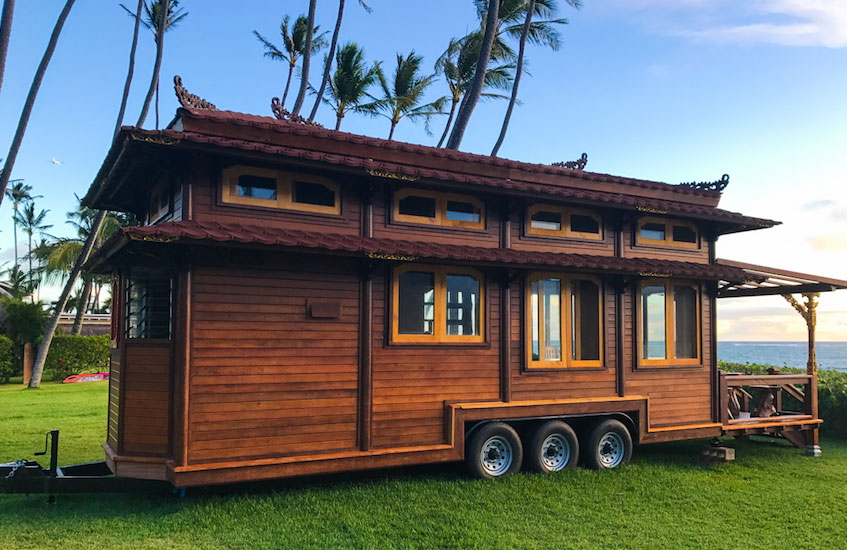 As seen on