---
Product lines

Tiny Temple Homes on Wheels

---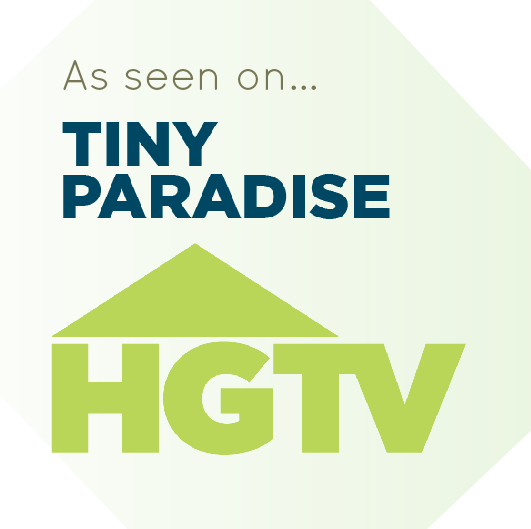 Tiny Temple Open House Announcement
We are hosting an Open House on Sunday, August 20th & 27th from 10am to 6pm in Haiku on Maui. You will have an opportunity to experience our new creation for yourself and view the HGTV show featuring our whole family on the big screen.
Please RSVP by email to info@MandalaEcoHomes.com or text to 808-268-2898.
We will contact you with directions once you RSVP.
Tiny Temple on Wheels Now for Sale
Our deluxe Tiny Temple Home which was featured on HGTV is now for sale at $149,000, complete with high end appliances and ready to move in.
The first of its kind, the Tiny Temple interior is a total of 9ft wide and 24ft long, which includes a 200 sft downstairs and 100 sft sleeping loft. It features an additional 90sft covered deck as well as double eaves which are both removable for transport.
Why choose Tiny Temples?
The best feature of our Tiny Temple Homes is that they arrive to their owners fully built and ready for immediate move in!
The Tiny Temple on Wheels is ideal for people who want:
* a beautiful home built out of ecologically sustainable materials
* a versatile living space
* convenience: this tiny home is turn key and delivered for immediate occupation.
* clear, concise, fixed costs.
* a source of potential income through various rental ventures:
***Residential Rental
***Retreat Centers
***Vacation Rentals
***Bed & Breakfast
* an intermediary home in the case of alternate home construction
* home ownership without necessarily owning land
* freedom to sell their home without handling the transfer of land.
* a flexible community living option
* healing sanctuary for meditation and yog
* a stable home in weather vulnerable localities
* a home that is easily moveable in emergencies (move it when the lava comes…)
To customize your home, contact us and we can help you simplify or add to the existing model, depending on your likes, needs and budget.
Tiny Temple HGTV Feature
You can now see our Tiny Temple Home on HGTV! We were featured on Tiny Paradise, Season 1, Episode 9: Tiny Temple Abode.
"A family of four build their own 'heart of the earth' tiny home based on the Balinese architectural style. This tiny temple home combines sustainable materials with intricate hand-carved wooden details creating the perfect feng shui for harmonious family living."
Every Tiny Temple is unique. The cost of a complete Tiny Temple ready for immediate move in, starts at $100,000 and includes: cabinets, counters, sinks, stove, water heater, shower, basic plumbing, electrical wiring and luxury lighting.
Simplifications and upgrades can be chosen to fit your budget. Contact us today to receive all customization options for your new home!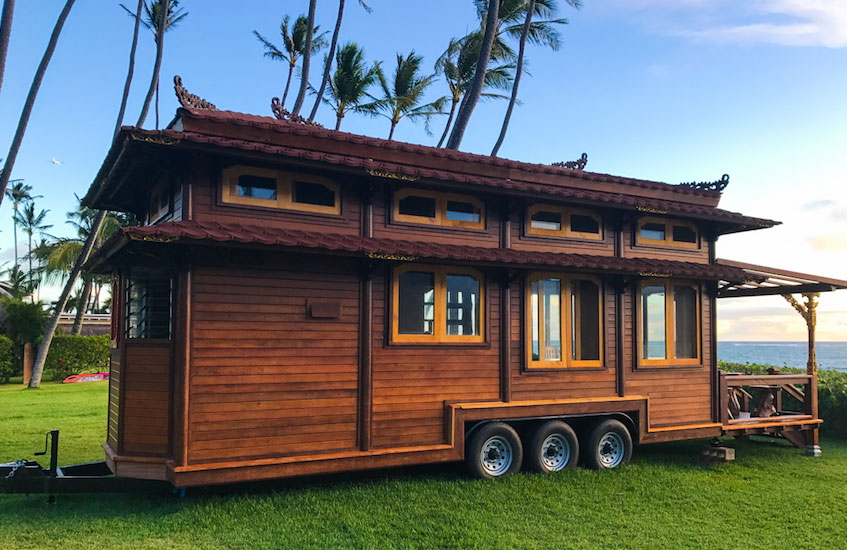 As seen on