Our Range of Prefab Wooden Gazebos…
Below are some of our most popular Gazebo designs where you can gather inspiration for your own project. We can replicate these designs or custom build you one to suit your preferences.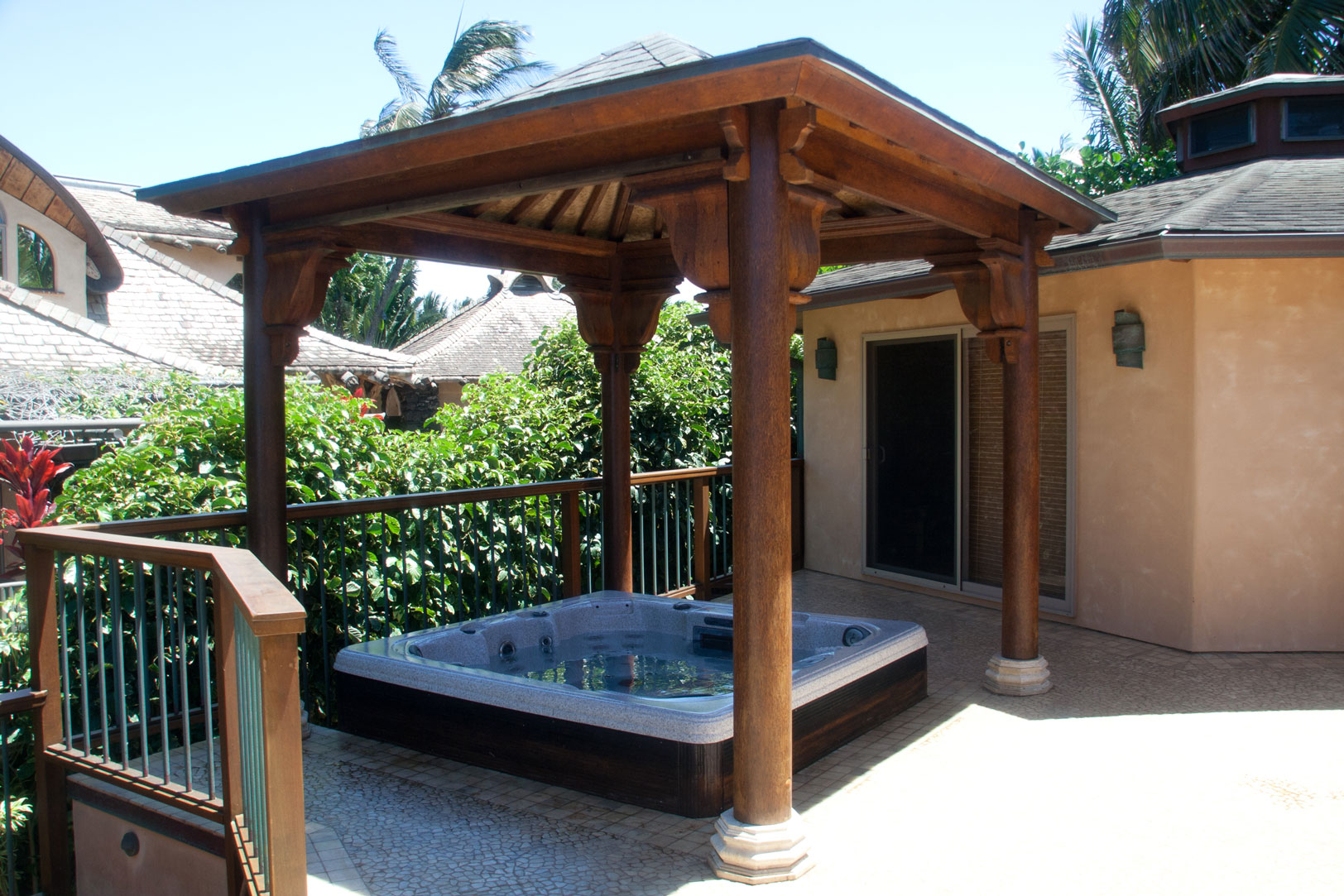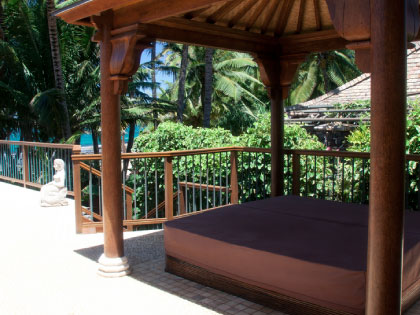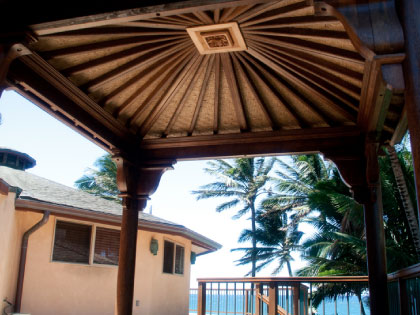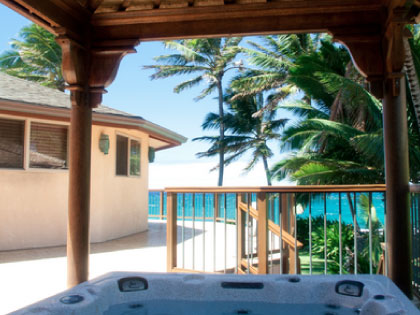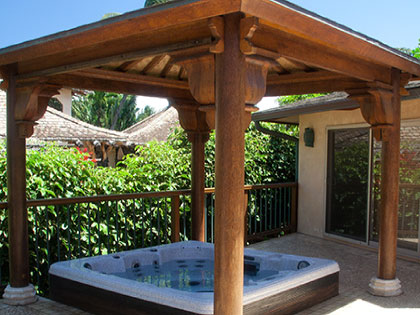 The Kuau Hot Tub Gazebo adds a beautiful aesthetic and functionality to a deck side hot tub. It features round pillars and expertly hand carved ceiling and braces. The gazebo protects the hot tub from UV and rain damage and renders an enchanting experience to the space .
Screened Meditation Gazebo
---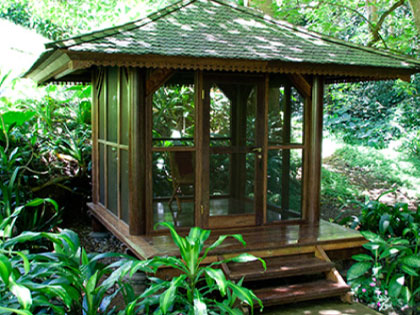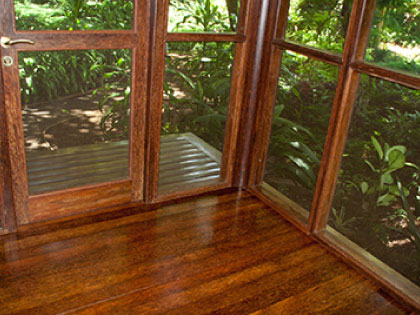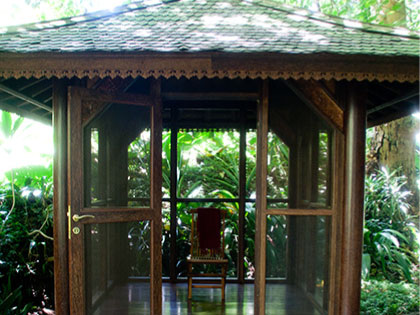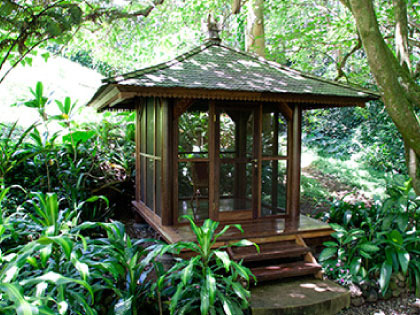 The Screened Meditation Gazebo was inspired by a request to build a sitting room within a beautiful location by a stream, which was also incidentally full of mosquitos. With this gazebo, you can now enjoy the outdoors without interference from pests. The ironwood shingle roof and eave are also beautifully accented by ornate hand carvings.
Lounge Gazebo
Gazebo Lounge – 130 sq ft (12 m 2 ), 10ft x 13ft (3m x 4m)
---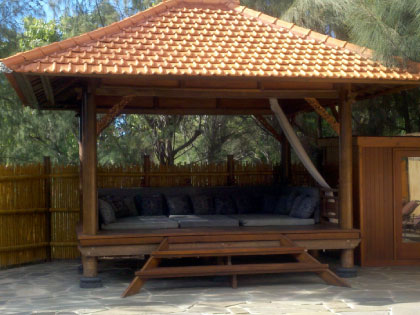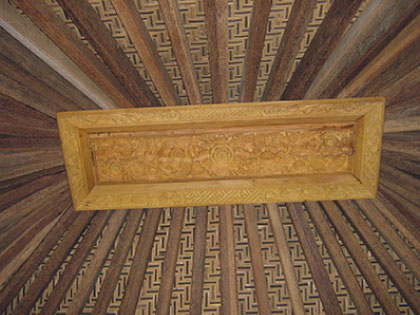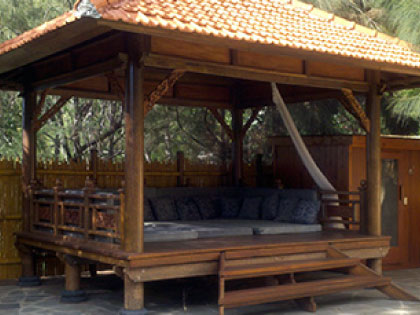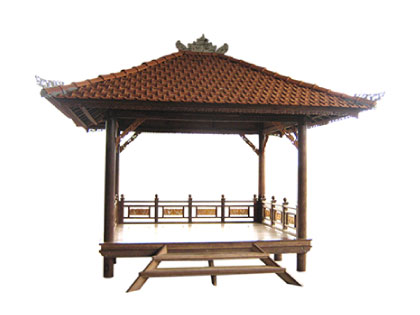 This Gazebo Lounge is ideal for relaxing and sitting on floor cushions or for safely leaning against the strong back rails.