---
Product lines

Our Full Size Eco Homes

---
---
Full Size Eco Homes
Mandala makes custom homes in all sizes and shapes. Our homes are like living within a work of art. As easy-to- assemble prefabricated kit homes, there is no limit to creativity and imagination of design. We love the pod style home, where each room is its own complete room connected by hallways and bathrooms. Step into the exotic.
Makena Home
Makena Home – One Bedroom, 1000 sq ft (93 sq m) house plus 400 sq ft (37 sq m) of uncovered deck.
---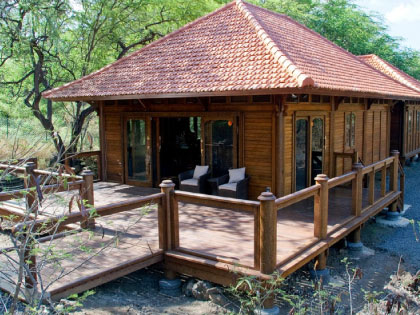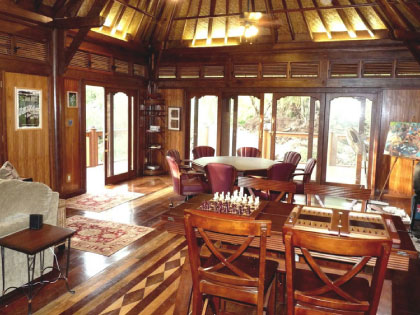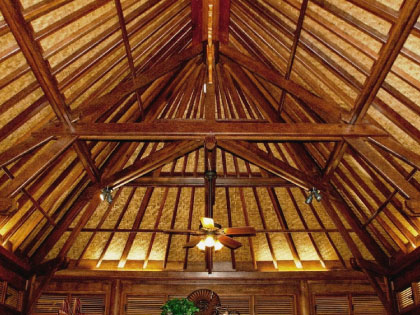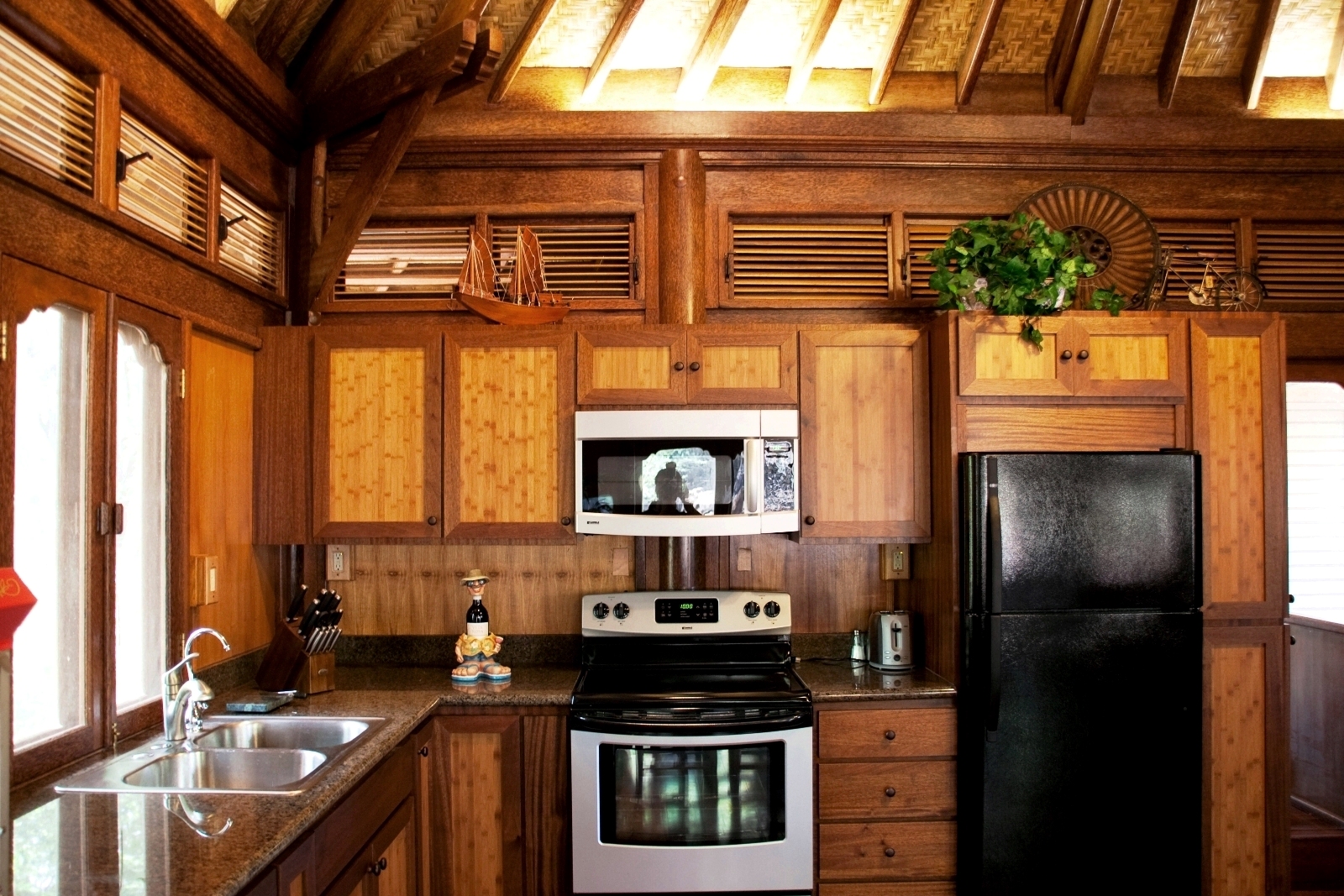 Living Room/Kitchen pod 600 square ft.
Bedroom pod 260 sq. ft.
Inteconnected by 140 sq. ft. bathroom/hallway total 1000 sq. ft.
front & rear deck total 400 sq. ft.
Under eave vents on all sides
Floors are laid in concentric patterns with inlaid motifs
The Makena Home is a high ceiling, open space design. It is pod style with a 600 sq. ft. living room and kitchen room pod with a 260 sq. ft. bedroom pod interconnected by a flat roof hallway and bathroom. The high vaulted ceiling design makes every room feel far more expansive than the square footage would suggest. The large double sliding glass door on the living room opens out onto a large deck, making this house an entertainment dream zone. The main room has the living room on one side and the kitchen on the other. The bedroom is completely private and separated from the main room by the hallway and bathroom pod.